---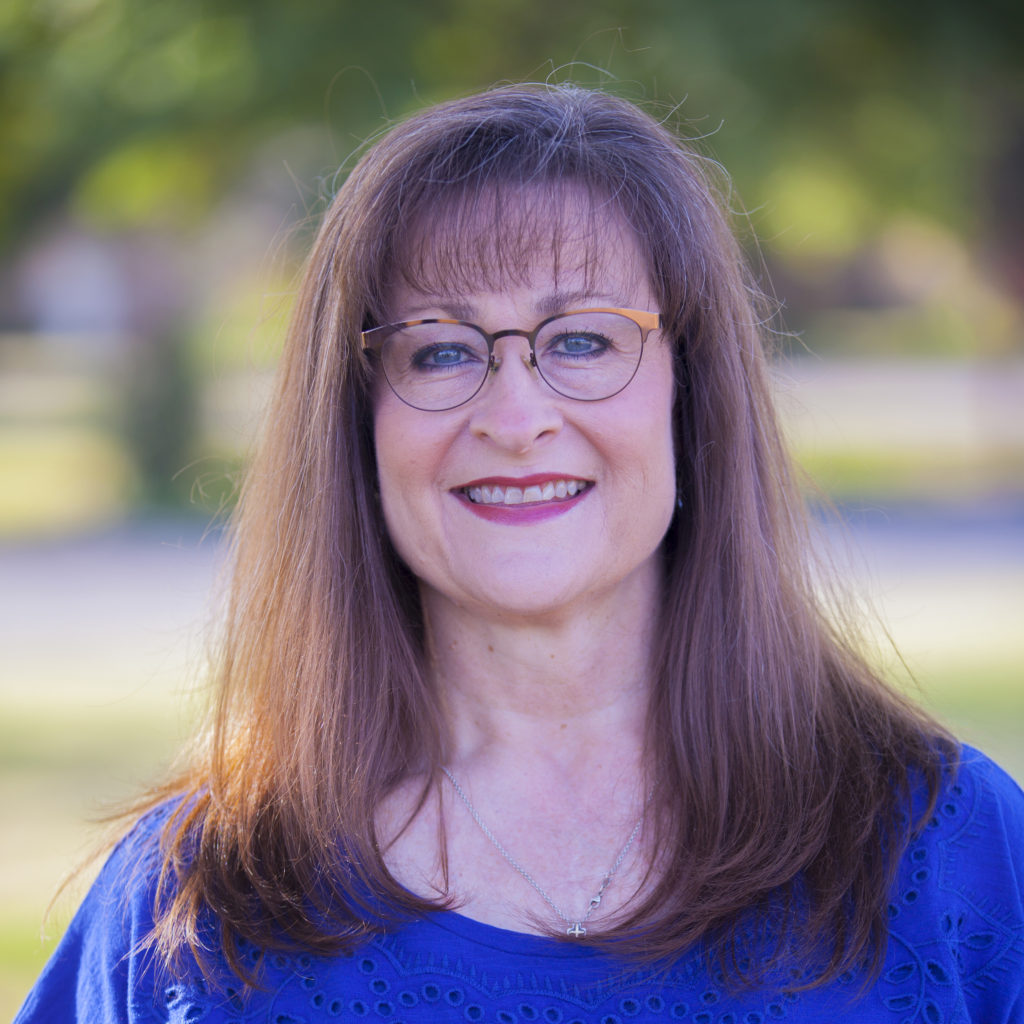 Professional information:
Cynthia Young is a masters-level psychotherapist and has worked in private practice in Abilene,
Texas since 1993. She has experience in treating a multiplicity of issues including mood
disorders, PTSD, sexual abuse, marital conflict, parenting, blended family adjustment, ADHD,
addiction and spiritual/faith issues. Her clientele has included children and adults of all ages, and she utilizes individual, couple, and family therapy modalities. Cynthia practices a cognitive-
behavioral approach to therapy integrated with Christian principals as outlined in the Holy Bible.
She is a Certified EMDR therapist and utilizes this type of therapy with individuals who have
experienced trauma or have symptoms of PTSD. In addition, she uses various forms of play
therapy with children and adolescents.
Cynthia has written a workbook entitled Discipline Plan for Parents to use with parents who
are seeking to provide safe and effective discipline for their children ages 2-17. It is her belief
that all parents create a family culture in their home that will influence children for a lifetime,
and that family culture will only be healthy if parents are able to provide a balance of nurture and discipline. A copy of Discipline Plan for Parents by Cynthia Young may be purchased at amazon.com, or you may, send a request to Cynthia via email: cyoung.lpc@gmail.com.
Appointments:
Sessions are generally scheduled on the hour between the hours of 9am and 5pm, Monday
through Friday and last approximately 45-50 minutes. Emergency appointments may be
scheduled outside of regular office hours. Cynthia Young is a network provider for most
insurance companies and her office will handle filing claims and other insurance matters when
sufficient information is provided. Information regarding the fee schedule and the first available
appointment may be obtained by completing the Referral for Services form and emailing it to
cyoung.lpc@gmail.com or you may contact the Freedom Counseling office at (325) 676-2039
and the office manager will complete the form and submit it for you. After scheduling your first
appointment you will receive an email invite to the client portal which will provide instructions
for you to register online.
Personal information:
Cynthia Pearce Young has been married since 1982, and is the mother of 2 grown children.
Currently her time is filled with activities involving family, friends, work and church. "Cindy"
believes happiness is not something to be pursued, but the byproduct of living the life we were
created to live; fulfilling our purpose on Earth (Matthew 22:36-38).
Her faith in God is of primary importance in her life and she believes that each person has their
own unique journey of faith within the context of truth, which is revealed in the Holy Bible.
Cynthia believes that each person's unique journey of faith should be respected by others,
particularly professionals, and that the Holy Spirit guides each person as they navigate that
course.
Contact Information:
Phone: (325)676-2039
Email: cyoung.lpc@gmail.com
*Please note: voicemail and email are for information and communication purposes only and
should never be regarded as a means of emergency contact. *